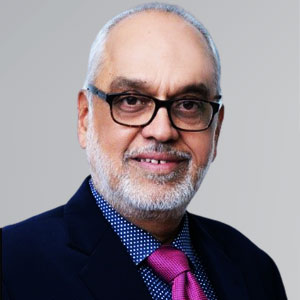 ABDUL HUSAIN A. BASRAI
Title: Government Nominee
Mr. Husain Basrai is a fellow member of the Institute of Chartered Accountants of Pakistan (ICAP) and also of the Institute of Chartered Accountants in England and Wales.
He was in professional practice for more than forty years before retiring in 2017, from KPMG Taseer Hadi & Co., Chartered Accountants, where he was a Senior Partner. He was nominated by the Government of Pakistan on the Council of ICAP in March 2019. He is currently the Chairman of ICAP's AML Supervisory Board.
He was involved in ICAP affairs for over twenty years having been an elected member for two terms each on ICAP's Council and ICAP's Southern Regional committee. He served on various committees and also held the position of the President and Vice President of ICAP and also the Chairman and Secretary of the Southern Regional Committee of ICAP.