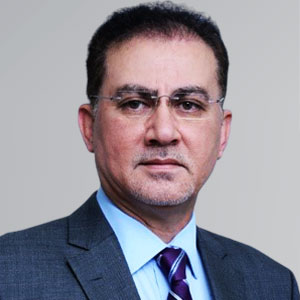 SIRAJ AHMAD
Title: Government Nominee
Mr. Siraj Ahmad is a fellow chartered accountant and is senior partner at the Islamabad Office of Bakertilly Mehmood Idrees Qamar and heads its auditing and assurance services.
Mr. Ahmad is serving on the ICAP Council as a government nominee since 2019 and is a also member of various ICAP committees. He has served the local and international community for over 24 years while providing regulatory and forensic audits, financial and management consultancy services, diverse business interests spanning small and medium enterprises, large private companies, and quoted and unquoted multinational companies.
In his directorship at an international consulting firm, Mr. Ahmad supervised consulting assignments for the public and the private sector in Pakistan.
In conjunction with the above, Mr. Ahmad also possesses a wealth of experience working in North America, has provided financial and management consultancy services to clients of industries as varied as Oil and Gas, IT, Trading, and Manufacturing.
Mr. Ahmad has served on the board of public and private entities and not for profit organizations.