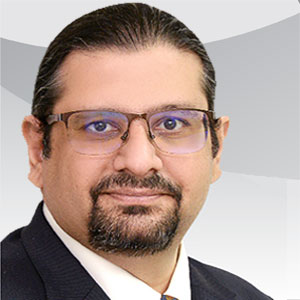 M. ALI LATIF
Title: Vice President
Mr. M. Ali Latif is a Fellow Member (FCA) of the Institute of Chartered Accountants of Pakistan (ICAP). He is a practicing chartered accountant working as Partner in "M/s Muniff Ziauddin & Co., Chartered Accountants".
Mr. Latif is a second generation Chartered Accountant and son of a well - known practicing chartered accountant, Mr. M.T.K Rehmani (Late) – who practiced under the name & style of "M/s Rehmani & Co., Chartered Accountants".
Mr. Latif has more than 15 years of varied professional experience in areas of public financial management, tax planning, business advisory, corporate finance and corporate affairs. He is a Council Member since 2017. He had earlier also served as an Elected Member of the Northern Regional Committee of ICAP for two consecutive four-year terms (2009-2013 & 2013-2017) and as Chairman of various ICAP Committees. He has also served as President of Pakistan Institute of Public Finance Accountants – PIPFA.