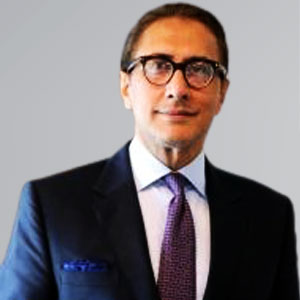 AAMIR KHAN
Title: Government Nominee
Mr. Aamir Khan has 30 years of experience in banking and capital markets, covering corporate, investment, SME and institutional banking in Pakistan and Canada. He has served in senior positions at Standard Chartered Bank, Royal Bank of Canada, and American Express Bank Ltd. He is well versed in corporate lending, treasury and credit risk management, and has extensively worked on structured financial products, international trade and cross-border transactions.
Prior to being appointed as a Commissioner, he served as an Executive Director at the SECP, where he headed several departments. He also played a key role in a number of initiatives at the SECP, including the launch of commodity murabaha at PMEX, agriculture-related initiatives, bringing microfinance companies within the SECP's regulatory ambit, finalizing of laws and improving ease of doing business.
A former Chevening Scholar, he has an MBA degree, as well as an M.Sc. in international banking from the UK. He is also an associate of the Institute of Bankers in Pakistan.