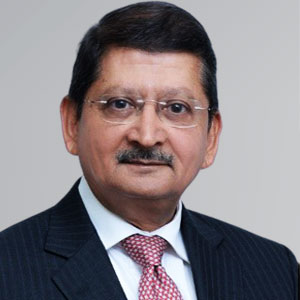 KHALID RAHMAN
Title: Council Member
Mr. Khalid Rahman is the Council Member and the Chairman of the PAIB Committee of the Institute.
His professional experience spans around 40 years in UK, Hong Kong and Pakistan. He served as CEO and MD of Sui Southern Gas Company Limited, for a term of three years up till January 2018 and prior to that Mr. Rahman worked with Pakistan Petroleum Limited for around 20 years in various senior management positions including CEO & MD, DMD, CFO and Company Secretary. He also worked with the Institute of Chartered Accountants of Pakistan as the Chief Operating Officer for 18 months.
He has also served as the Vice President of ICAP for the year 2011-2012 and as Chairman of Examinations Committee, Professional Accountants in Business Committee (PAIB), Overseas Coordination Committee and as member of various other committees and board i.e. AML Supervisory Board, Audit Committee, Executive Committee and ICAP Incubation Committee.
He has previously represented the Institute as Member at the Compliance Advisory Panel and as Technical Advisor at the PAIB Committee of the International Federation of Accountants (IFAC). Currently, he is a member of the IFAC Membership Committee.  
Mr. Rahman is an alumnus of the Graduate Business School, Stanford University and Kellogg Graduate School of Management, North Western University.