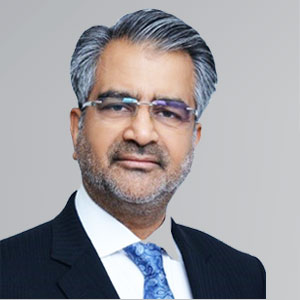 JAFAR HUSAIN
Title: Council Member
Mr. Jafar Husain is a Fellow Member of Institute of Chartered Accountants of Pakistan. He qualified in 1989 and is the central principal of "The Professionals' Academy of Commerce" a fellow Registered Accounting Education Tutors (RAET) of ICAP, established in 1987 by (late) Ishfaq Ahmed,  FCA.
Mr. Jafar Husain has been serving as an elected Council member of ICAP since 2017 and has served as President and Vice President. He was also the Chairman of Investigation Committee, Executive Committee, HR Committee and is currently the Chairman of the Members Affairs Committee & Building Committee and has served on various other committees including Education and Training Committee, Accounting and Auditing Standards Committee and CPD Committee - Northern Region. He has over 31 years of experience in the education sector and during this time, he has also been closely involved in various initiatives and developments undertaken by ICAP.
He is also serving at the Confederation of Asian and Pacific Accountants (CAPA) as Board Member for 2019-2023 and previously as Technical Advisor to a Member. He was also a Board Member of South Asian Federation of Accountants (SAFA), Council Member of the International Federation of Accountants (IFAC) and Member of the CEO Forum of CA Worldwide (CAW).