Mr. Moazzam Ahmed
Senior Country Officer, (IFC) World Bank Organization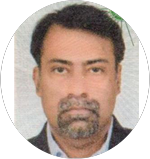 Moazzam is a senior country officer in Pakistan for the International Finance Corporation (IFC), a World Bank organization. He has been working in Pakistan for the last 12 years, managing the Karachi office for IFC in addition to managing IFC portfolio companies in the manufacturing sector. Moazzam has also been involved in conducting transactions in MENA and Africa regions.
Prior to IFC, Moazzam was a consultant with Cap Gemini Ernst and Young for over 10 years, with their Chicago office. He was involved with CGEY's strategy division and involved in developing strategies for fortune 50 Pharmaceutical companies in the US.
Moazzam has been involved in a number of start-up in the United States and Pakistan.
He has an MBA from Duke University and a B.A in Economics from the College of Wooster.
Back