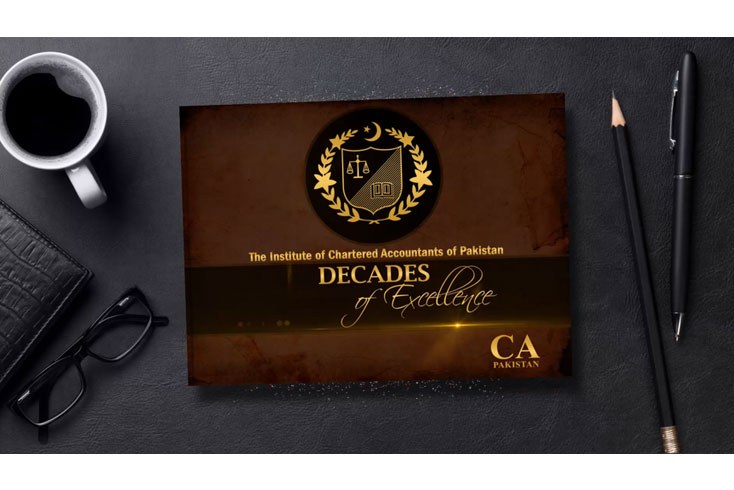 The Institute of Chartered Accountant of Pakistan (ICAP) was established on July 01, 1961 with the prime objective of regulating the profession of accounting in Pakistan. It was due to the vision and the foresight of our predecessors that today we are the premier regulatory body to modulate the profession of Chartered Accountancy in the country.
The Institute plays a vital role in strengthening the regulatory framework in Pakistan through working in cooperation with important policymaking institutions including the State Bank of Pakistan, the Securities and Exchange Commission of Pakistan, the Federal Board of Revenue and other Ministries.
Human Resources at ICAP
Human Resources team at the Institute works vigorously in pursuit to recruit trained and retained potential talent by aligning their excellence, expertise and energy to ICAP's work culture. ICAP recognizes its Human Talent as a core part of its business sustainability and growth. The human capital function promotes a safe and conducive environment for the development of employees, we firmly believe that in order to retain our workforce; the training of our employees is an imperative and continuous process.
Life at ICAP:
Workplace
Here at ICAP we ensure to provide our employee and enabling environment and a platform where they are encouraged to demonstrate their creativity and capability by promoting latest trends, innovative ideas and implement the best practices to meet individual target and achieve a common goal i.e. working towards the success of the Institute. Furthermore, ICAP also promotes employee engagement activities and the HR team organizes informal Ted Talk and feedback sessions where employees can learn from one another, share ideas and connect with each other, and most importantly provide their valuable feedback to improve the culture of the Institute.
Events
Keeping our employees motivated and engaged is one of the prime objectives of Human Resource team. We believe that a motivated, connected and happy employee will not only be efficient but also nurture teamwork and aid in developing a  collaborative culture within the Institute.
Therefore, we organize various events at ICAP such as; CA Women's Day, Independence day, Eid Festive Breakfast/Lunch; Picnic, Cricket tournaments each year to keep the employees connected.
Diversity and Inclusion
We at ICAP embrace a heterogeneous workplace in terms of diversity is the best workplace when it comes to effectiveness, creativity and problem solving. The business case of diversity asserts that organizations who develop and embrace diversity will reap the benefits. Diverse individuals bring different point of views, thoughts, information and culture – and we hold onto these distinctions as a wellspring of quality. ICAP believes in positive change through bringing in a diverse workforce.
ICAP respects diversity, talents and abilities of all its employees. The Institute defines diversity as all the unique characteristics that make up each individual; personality, thinking style, work experience, work style, education, gender, age, race, color, religion, marital status, disability or other differences.
ICAP prides itself in being the frontrunner for fostering an inclusive and enabling culture that facilitates effective participation of women, minorities and individuals with special needs. ICAP is also committed to provide equal employment opportunities to individuals with special needs. Currently we have 3% representation of individuals with special needs in our workforce.
ICAP is committed to the idea that gender equality and empowerment of women are critical for improving the society as a whole, as well as adding value to the business. Nearly 26% of our work force are women. ICAP embraces women and has 7% representation of women on its Board. It also encourages women in leadership positions. Currently women hold 5% representation at Senior Management roles in the Institute.