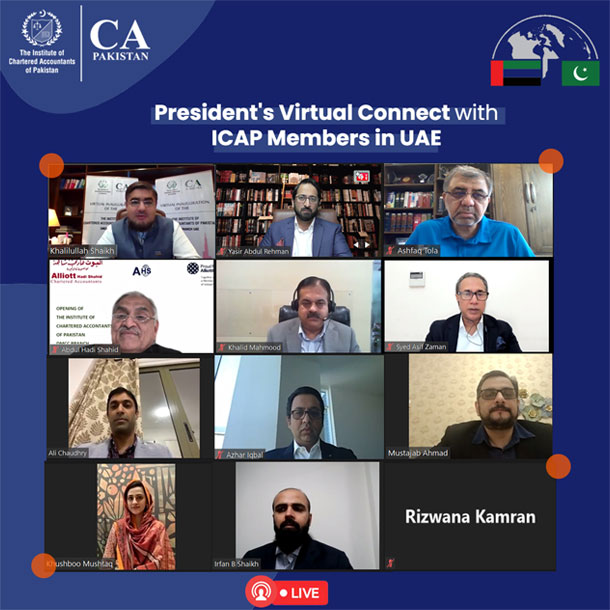 The Overseas Coordination Committee (OCC) in collaboration with UAE Chapter of ICAP Members organized the 'President's Virtual Connect with ICAP Members in UAE' on Saturday, October 31, 2020.
President ICAP, Mr. Khalilullah Shaikh and Chairman OCC, Mr. Ashfaq Yousuf Tola apprised the members about the landmark initiatives and projects taken up by the Institute for the betterment of all stakeholders and how these initiatives were planned while keeping in view the requirements and prospects of the profession in the years to come.
The participants were delighted, especially on the launch of ICAP (DMCC Branch) in UAE and deeply appreciated the initiative of holding focused sessions with overseas members of ICAP. The participants also expressed their sincere gratitude to President ICAP for an insightful and interactive session, and requested to arrange such sessions more frequently. The session concluded with a vote of thanks.