Dr. Musadik Malik
Special Assistant to PM for Water and Power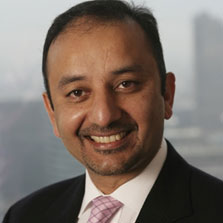 Dr. Musadik Malik is the special Assistant to PM for Water and Power. Prior to this, Dr. Malik was previously serving as PM's advisor for Water and Energy. Dr. Malik has extensive international experience in public policy with a focus on economic transformation, industrial development, labour reform, employment generation, education, and healthcare.

He has led significant projects in different sectors for the Sultanate of Oman, KSA, Bahrain and science and technology based economic transformation strategy for the Government of Puerto Rico.

Until recently, he was the Managing Director of a leading public sector strategy consulting firm. He has served as an advisor to government bodies in North America, Middle East and South Asia.

Dr. Malik has previously served as the Vice President and Regional Director for the Middle East for Charles River Associates (CRA International) and in senior positions at Arthur D. Little (USA) and SRI International (USA).
Dr. Malik finished his Post-Doctoral Fellowship at the University of Illinois - College of Medicine in Health Economics and Medical Decision Making. He obtained Ph.D. and M.S. in Healthcare Administration and Policy and an MBA from the University of Illinois. He has taught and supported undergraduate and graduate courses in public policy and management. He has widely presented his policy frameworks and recommendations at international conferences and in front of senate and cabinet members across various countries.
Back